Surveillance platform for SARS-CoV-2 in Halle (Saale)
Welcome to the SARS-CoV-2 surveillance platform of the Medical Faculty of the Martin Luther University of Halle-Wittenberg.
These programs present data resulting from SARS-CoV-2 whole genome sequencing from samples collected in Halle (Saale). The programs are devided into three categories: Lineages, Mutations and Custom data.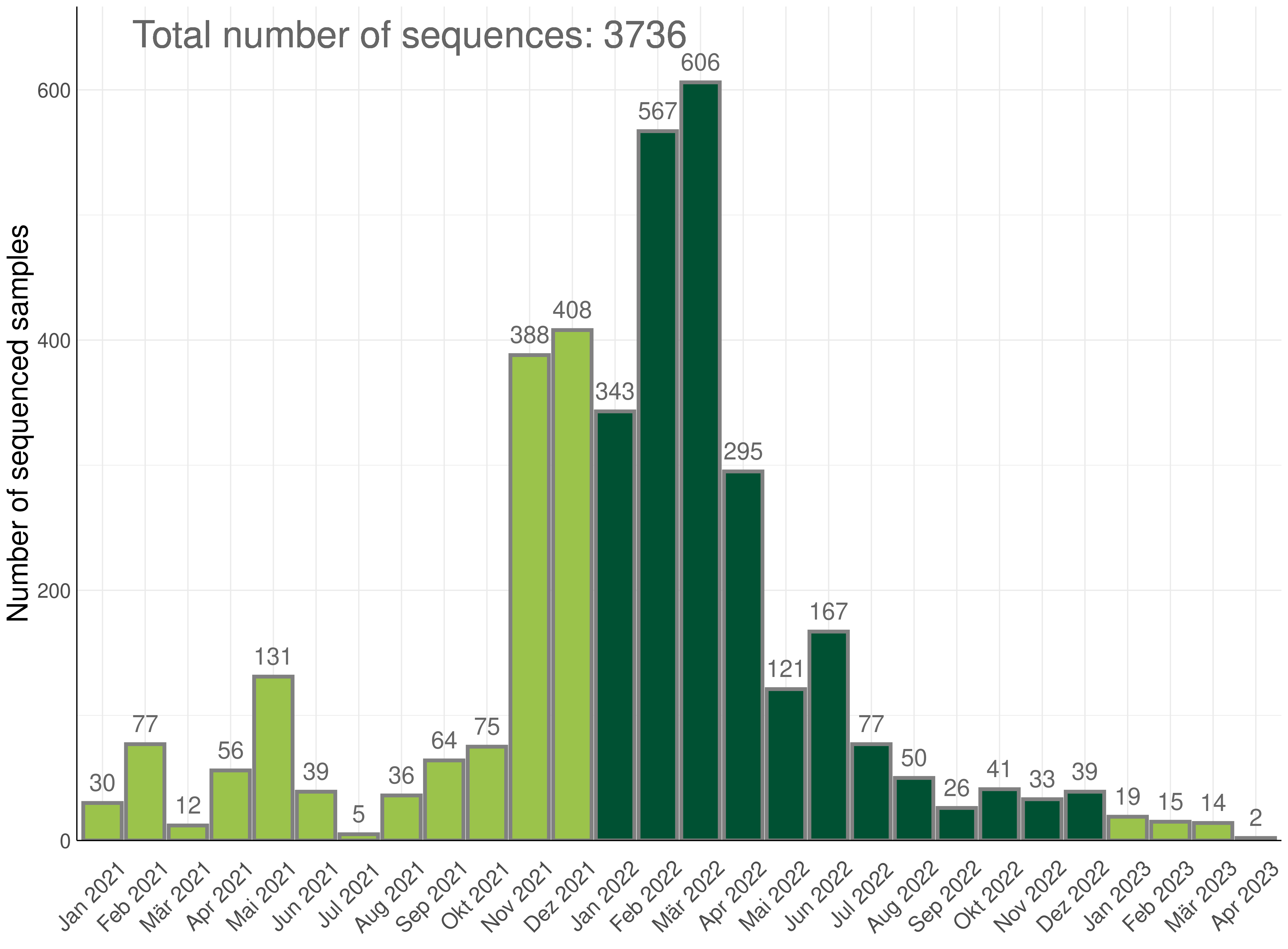 Lineages

Mutations
Custom data


Show development of particular virus lineages in selected period of time

Show mutation frequencies along the SARS-CoV-2 genome

Get mutations in a given sequence

Get mutations between a given SARS-CoV-2 genome sequence and the reference genome (RefSeq NC_045512.2)

Show distribution of virus lineages at particular times

Show distribution of point mutation types

Show most frequent mutations in a given time interval